The US Sailing has hired Greg Fisher as its new Chief Operating Officer of the US Olympic Sailing. Fisher is very popular around the sailing world. He is a former World Champion and Collegiate All-American who is well known in the sailing community.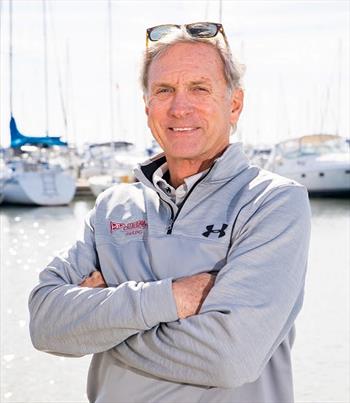 Fisher will be working with the likes of Malcom Page, the Chief of Olympic Sailing in the US, as well as the Team USA to prepare the team for the major international competitions including the Olympic Games. Greg Fisher has just completed his 8th year as the Sailing Director at the College of Charleston (S.C.). He will be leveraging the internal and external resources needed to prepare the US Sailing team to compete at the highest levels.
Fisher will be helming the administrative, business planning and the operational functions of the Centers of Excellence of the US Sailing. He will have to dig deep in order to take the Olympic Development Program to greater heights and also bring in a strong collaboration with the college sailing. He will need to provide the necessary support needed for the marketing, communication and fundraising activities.
Malcolm Page said that he was very happy to welcome Greg to the US Olympic Sailing team. He will be doing all that is needed to assist Fisher in building a strong US Olympic Sailing team. He is vastly experienced as a college sailing leader and also has a very good reputation in the sailing world.
Page acknowledged that Greg is very adept in team building and team motivation and he is sure that Fisher will be able to build a winning system I the US Sailing for the years to come. Fisher said that he was very happy and honored to be working along with Page, the dedicated sailing athletes and the staff at the US Sailing to strengthen the Olympic Program.